ADBWUI
Project Url:
mitchellurgero/ADBWUI

Introduction:
Android Debug Bridge Web Interface
Description
An Open Source, Cross-Platform, Android Debug Bridge Web Interface written in NodeJS.
It has many features including, but not limited to:
Installing APK's
Rebooting the device into different modes
TWRP integration
Fastboot integration
Run a Android Backup of the device (NOT NANDROID BACKUP, but built in android backup)
Sideload zip files
Gather device information
Custom Commands can be sent
Warnings
This software is NOT meant to be internet facing, do not open port 8080 on your computer and router while running this software.
This software is a web app that runs on your computer. It DOES NOT HAVE AN AUTHENTICATION MECHANISM.
Anything done in adb shell can result in a soft brick. (Whether in ADBWUI, using ADB.exe, etc)
This software is extremely beta - it may or may not have a ton of bugs.
Installing ADBWUI
Installing ADBWUI is fairly simple:
Windows Installation:
Install NodeJS from here.
After installing NodeJS, download and unzip ADBWUI to a folder of your choice.
Open up Command Prompt and CD into the ADBWUI directory and run: npm install
After the command is done run the following to start the ADBWUI server: node index.js
Open your web browser to: http://localhost:8080 to get the interface loaded!
Linux Installation:
Linux installation is pretty much the same as Windows, except also you need to: sudo apt-get install android-tools-adb && sudo apt-get install android-tools-fastboot
Issues
Issues can be submitted to the github issues for ADBWUI.
Support Me
Apps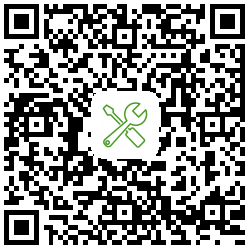 About Me