dexcalibur
Project Url:
FrenchYeti/dexcalibur

Introduction: Dynamic binary instrumentation tool designed for Android application and powered by Frida. It disassembles dex, analyzes it statically, generates hooks, discovers reflected methods, stores intercepted data and does new things from it. Its aim is to be an all-in-one Android reverse engineering platform.
See the latest news here : https://github.com/FrenchYeti/dexcalibur/wiki/News
Show Dexcalibur videos : Less than 1 minute to hook 61 methods ? Not a problem. (youtube)
1. Installation
Follow installation guide : https://github.com/FrenchYeti/dexcalibur/wiki/Installation-guide
Or use Docker (See docker guide):
(MacOS + Dexcalibur docker + Android emulator (host) = DONT WORK (it could works, but it need some configuartion efforts. Contributors are welcome :D ))
docker pull frenchyeti/dexcalibur
docker run -it -v <workspace_path>:/home/dexcalibur/workspace -p 8080:8000 --device=<device_path> frenchyeti/dexcalibur
# ./dexcalibur --app=<target> --port=8000 [--pull]

2. Screenshots
Following screenshots illustrate the automatic update of xrefs at runtime.
3. Getting started
The Dexcalibur GUI can be launch from the console by using the dexcalibur script.
The first time, connect the device to your computer, run the following command, and open your browser (localhost:) :
./dexcalibur --app=<appname> --port=<webapp_port> --pull

If you have already scanned the app, just exec the following command (without --pull) and open your browser (localhost:) :
./dexcalibur --app=<appname> --port=<webapp_port>

4. See more on the wiki :
Apps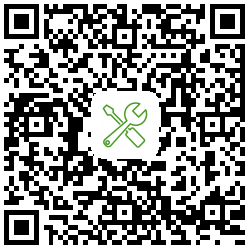 About Me