simple-android
Project Url:
simpledotorg/simple-android

Introduction: An Android app for recording blood pressure measurements
An Android app for recording blood pressure measurements.
How to build
Clone the project using git.
Run the following command in a terminal.
 $ git clone git@github.com:simpledotorg/simple-android.git

Install Android Studio
Download and install Android Studio from their website.
Import the project into Android Studio.
When Android Studio starts up, it will prompt you to create a new project or import an existing project. Select the option to import an existing project, navigate to the simple-android directory you cloned earlier, and select it.
When building for the first time, gradle will download all dependencies so it'll take a few minutes to complete. Subsequent builds will be faster.
Running locally
The Simple App can be run locally on an Android emulator using Android Studio. To do this,
Install the NDK library
The NDK library is currently required by the project to enable an SQLite extension. To install it:
Open the SDK Manager through Tools -> SDK Manager
Select Appearance & Behavior -> System Settings -> Android SDK in the left sidebar
Select the SDK Tools tab in the main window
Activate NDK (Side by Side) and click Apply
NDK will now be installed.
Create a Run/Debug configuration
Open the Run/Debug configurations window through Run -> Edit Configurations (ref)
Create a new configuration using the Android App template
Set the module to app, and finish creating the configuration
Create a virtual device
Create an Android Virtual Device (AVD) using the AVD Manager, usually found in Tools -> AVD Manager. (ref)
Select a device and operating system
Note: You will have to download one of the available OS options the first time you create an AVD
Set the right build variant
Open the Build Variants window through View -> Tool Windows -> Build Variants, or clicking the item in the lower left corner of the main window
Set the Build Variant of the app module to qaDebug
Run the app
Click "Run", either through Run -> Run, or the green play button in the top toolbar.
Code styles
The code styles which the project uses have been exported as an IntelliJ code style XML file and are saved as quality/code-style.xml. To import them into Android Studio,
Open the Android Studio preferences page, and navigate to Editor -> Code Style.
Click on the gear/settings button next to the "Scheme" label.
In the drop-down menu, select "Import scheme".
In the file picker, navigate to <project>/quality/code-style.xml.
Import the Simple scheme into the IDE and set it as the project code style.
Build and deploy Simple Server
Simple Server is in a separate repository, and you should follow the instructions there.
Resources
Check out the following documents for more information.
Apps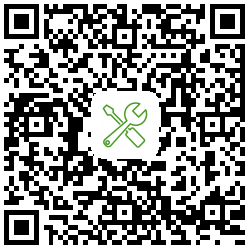 About Me