tinyPornManager
Project Url:
scoooooott/tinyPornManager

Introduction: Made for pornhub. Fork from tinyMediaManager v3
tinyPornManager developed based on tinyMediaManager (https://www.tinymediamanager.org). Made for manage your porn videos from adult sites(eg: Pornhub).
Automatic updates
GUI and command line interfaces
Metadata scrapers for IMDb, TheMovieDb, TVDb, OFDb, Moviemeter, Trakt and more ( Pornhub etc)
Artwork downloaders for TheMovieDb, TVDb and FanArt.tv
Trailer downloads from TheMovieDb and HD-Trailers.net
Subtitles downloaded from OpenSubtitles.org
Manually edit any metadata fields with ease
Automatic file renaming according to any user-defined format
Powerful search features with custom filters and sorting
Saves everything in .nfo files automatically recognized by Kodi and most other media centers
Technical metadata like codecs, duration and resolution extracted from each media file
Group movies into sets with special artwork common to all movies in it
Import TV show collections no matter the file organization style used
[x] Add a simple target website scraper to scrape the basic information of the video
[ ] Scrape more information include better thumb-img and trailer, even actor profile
[ ] Refactor code to optimize performance and efficiency
[ ] Docking more website
[ ] Design a solution for the anti-crawler methods that the target website may use
[Usage]
download latest [tinyPornManager][https://github.com/SoapCanFly/tinyPornManager/releases]

For the reason of identifying the uniqueness of your file, the file name should conform to a certain format.

The PORNHUB_ID part should be easy to locate(with regular expressions)
"ph1234abcd.mp4"
"ph1234abcd-Super Hot Lily Potter.mp4"
"ph1234abcd Super Hot Lily Potter.mp4"
"[ph1234abcd]Super Hot Lily Potter.mp4"

download your favritate from website(Tampermonkey script for Pornhub)
open tinyPornManager > Settings > Movies > Data Sources, select your porn folder, close Settings window
click "Update sources" to load your resources
click "Search & scrape" or submenu to began scraping
For the file you just downloaded(new file), use "Search & scrape selected movies" or "Search & scrape selected movie(s)-force best match" or "Search & scrape all unscraped movie(s)-force best match"
For the file that already scraped(old file), use "Scrape metadata for selected movie(s)"
Sometime website will delete video, and scraper will get a 404 repsonse
Building from source
tinyPornManager is compiled using Apache's build automation tool, Maven. Check that you have it installed (and git, of course) before attempting a build.
Clone this repository to your computer

git clone https://github.com/SoapCanFly/tinyPornManager.git


Build using maven

mvn package

After that you will find the packaged build in the folder dist
Apps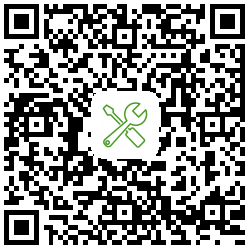 About Me