jOOL
Project Url:
jOOQ/jOOL

Introduction: jOOλ - The Missing Parts in Java 8 jOOλ improves the JDK libraries in areas where the Expert Group's focus was elsewhere. It adds tuple support, function support, and a lot of additional functionality around sequential Streams. The JDK 8's main efforts (default methods, lambdas, and the Stream API) were focused around maintaining backwards compatibility and implementing a functional API for parallelism.
jOOλ is part of the jOOQ series (along with jOOQ, jOOX, jOOR, jOOU) providing some useful extensions to Java 8 lambdas. It contains these classes:
org.jooq.lambda.function
Why only Function and BiFunction? We have also included support for Function1 through Function16.
org.jooq.lambda.tuple
Tuple support is essential in functional programming. A variety of things can be modelled as tuples, e.g. function argument lists. This is why we support type safe Tuple1 through Tuple16 types.
org.jooq.lambda.Seq
The new Streams API was implemented to provide filter/map/reduce-like operations leveraging the new lambdas. Many of the useful methods that we know from other functional languages (e.g Scala) are missing. This is why jOOλ knows a Seq (short of Sequential) interface that extends Stream and adds a variety of additional methods to.
Please note that all Seq's are sequential and ordered streams, so don't bother to call parallel() on it, it will return the same Seq.
Seq adds a handful of useful methods, such as:
// (1, 2, 3, 4, 5, 6)
Seq.of(1, 2, 3).concat(Seq.of(4, 5, 6));

// true
Seq.of(1, 2, 3, 4).contains(2);

// true
Seq.of(1, 2, 3, 4).containsAll(2, 3);

// true
Seq.of(1, 2, 3, 4).containsAny(2, 5);

// (tuple(1, "A"), tuple(1, "B"), tuple(2, "A"), tuple(2, "B"))
Seq.of(1, 2).crossJoin(Seq.of("A", "B"));

// (tuple(1, 1), tuple(1, 2), tuple(2, 1), tuple(2, 2))
Seq.of(1, 2).crossSelfJoin()

// (1, 2, 3, 1, 2, 3, 1, 2, 3, 1, 2, ...)
Seq.of(1, 2, 3).cycle();

// tuple((1, 2, 3), (1, 2, 3))
Seq.of(1, 2, 3).duplicate();

// "!abc"
Seq.of("a", "b", "c").foldLeft("!", (u, t) -> u + t);

// "abc!"
Seq.of("a", "b", "c").foldRight("!", (t, u) -> t + u);

// { 1 = (1, 3), 0 = (2, 4) }
Seq.of(1, 2, 3, 4).groupBy(i -> i % 2);

// (tuple(1, (1, 3)), tuple(0, (2, 4)))
Seq.of(1, 2, 3, 4).grouped(i -> i % 2);

// (tuple(1, 1), tuple(2, 2))
Seq.of(1, 2, 4).innerJoin(Seq.of(1, 2, 3), (a, b) -> a == b);

// (tuple(1, 2), tuple(2, 1))
Seq.of(1, 2).innerSelfJoin((t, u) -> t != u)

// (1, 0, 2, 0, 3, 0, 4)
Seq.of(1, 2, 3, 4).intersperse(0);

// "123"
Seq.of(1, 2, 3).join();

// "1, 2, 3"
Seq.of(1, 2, 3).join(", ");

// "^1|2|3$"
Seq.of(1, 2, 3).join("|", "^", "$"); 

// (tuple(1, 1), tuple(2, 2), tuple(4, null))
Seq.of(1, 2, 4).leftOuterJoin(Seq.of(1, 2, 3), (a, b) -> a == b);

// (tuple(tuple(1, 0), NULL), tuple(tuple(2, 1), tuple(1, 0)))
Seq.of(tuple(1, 0), tuple(2, 1)).leftOuterSelfJoin((t, u) -> t.v2 == u.v1)

// (1, 2)
Seq.of(1, 2, 3, 4, 5).limitWhile(i -> i < 3);

// (1, 2)
Seq.of(1, 2, 3, 4, 5).limitUntil(i -> i == 3);

// (1, 2L)
Seq.of(new Object(), 1, "B", 2L).ofType(Number.class);

// (tuple(1, 1), tuple(2, 2), tuple(null, 3))
Seq.of(1, 2, 4).rightOuterJoin(Seq.of(1, 2, 3), (a, b) -> a == b);

// (tuple(NULL, tuple(1, 0)), tuple(tuple(1, 0), tuple(2, 1)))
Seq.of(tuple(1, 0), tuple(2, 1)).rightOuterSelfJoin((t, u) -> t.v1 == u.v2)

// tuple((1, 3), (2, 4))
Seq.of(1, 2, 3, 4).partition(i -> i % 2 != 0);

// (1, 3, 4)
Seq.of(1, 2, 3, 4).remove(2);

// (1, 4)
Seq.of(1, 2, 3, 4).removeAll(2, 3, 5);

// (2, 3)
Seq.of(1, 2, 3, 4).retainAll(2, 3, 5);

// (4, 3, 2, 1)
Seq.of(1, 2, 3, 4).reverse();

// (3, 1, 4, 5, 2) for example
Seq.of(1, 2, 3, 4, 5).shuffle();

// (3, 4, 5)
Seq.of(1, 2, 3, 4, 5).skipWhile(i -> i < 3);

// (3, 4, 5)
Seq.of(1, 2, 3, 4, 5).skipUntil(i -> i == 3);

// (2, 3)
Seq.of(1, 2, 3, 4, 5).slice(1, 3)

// tuple((1, 2), (3, 4, 5))
Seq.of(1, 2, 3, 4, 5).splitAt(2);

// tuple(1, (2, 3, 4, 5))
Seq.of(1, 2, 3, 4, 5).splitAtHead();

// tuple((1, 2, 3), (a, b, c))
Seq.unzip(Seq.of(tuple(1, "a"), tuple(2, "b"), tuple(3, "c")));

// (tuple(1, "a"), tuple(2, "b"), tuple(3, "c"))
Seq.of(1, 2, 3).zip(Seq.of("a", "b", "c"));

// ("1:a", "2:b", "3:c")
Seq.of(1, 2, 3).zip(Seq.of("a", "b", "c"), (x, y) -> x + ":" + y);

// (tuple("a", 0), tuple("b", 1), tuple("c", 2))
Seq.of("a", "b", "c").zipWithIndex();

org.jooq.lambda.Unchecked
Lambda expressions and checked exceptions are a major pain. Even before going live with Java 8, there are a lot of Stack Overflow questions related to the subject:
The Unchecked class can be used to wrap common @FunctionalInterfaces in equivalent ones that are allowed to throw checked exceptions. E.g. this painful beast:
Arrays.stream(dir.listFiles()).forEach(file -> {
    try {
        System.out.println(file.getCanonicalPath());
    }
    catch (IOException e) {
        throw new RuntimeException(e);
    }

    // Ouch, my fingers hurt! All this typing!
});

... will become this beauty:
Arrays.stream(dir.listFiles()).forEach(
    Unchecked.consumer(file -> { System.out.println(file.getCanonicalPath()); })
);

... or if you fancy method references:
Arrays.stream(dir.listFiles())
        .map(Unchecked.function(File::getCanonicalPath))
        .forEach(System.out::println);

Do note that Unchecked also allows you to throw checked exceptions explicitly without the compiler noticing:
// Compiler doesn't see that checked Exception is being thrown:
Unchecked.throwChecked(new Exception());

Download
For use with Java 9+
<dependency>
  <groupId>org.jooq</groupId>
  <artifactId>jool</artifactId>
  <version>0.9.14</version>
</dependency>

For use with Java 8+
```xml
org.jooq
jool-java-8
0.9.14
Apps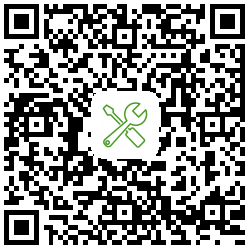 About Me