Vigilante
Project Url:
FunkyMuse/Vigilante

Introduction: 🛡️ Android security (camera/microphone dots indicators) app using Hilt, Animations, Coroutines, Material, StateFlow, Jetpack (Room, ViewModel, Paging, Security, Biometrics, Start-up) based on MVVM architecture.
An app that focuses on your privacy and alerts you when a third-party application uses your device camera or microphone, plus few other goodies.
Features
Notifications when microphone/camera is used
Screen dots when microphone/camera is used
Screen dots customizations when microphone/camera is used (size, color, screen position)
History when apps requested permissions
History when you disconnected/connected your charger
History when you connected/disconnected your headphones
History of your notifications
Lock screen history
Security sensible device informations
No useless permissions
Does not connect to the Internet
All of your data is encrypted (database and preferences)
Dark mode/light mode
Built with many amazing open source libraries such as (Kotlin extensions and helpers, Crashy, SQL Cipher, Color picker)
and many more...
Download
Screenshots
Light
Dark
Translations
Built With 🛠
Some of the popular libraries and MVVM clean architecture used with Room database as a source
Kotlin - First class and official programming language for Android development.

Coroutines - Threads on steroids for Kotlin

Flow - A cold asynchronous data stream that sequentially emits values and completes normally or with an exception.

StateFlow - A live data replacement

Android JetPack - Collection of libraries that help you design robust, testable, and maintainable apps.

Material Components for Android - Modular and customizable Material Design UI components for Android.

Hilt-Dagger - Standard library to incorporate Dagger dependency injection into an Android application.
Hilt-ViewModel - DI for injecting ViewModel.

Architecture

Clean Architecture
MVVM
Offline with Room + SQL Cipher

Tests

Mockk - mocking library for Kotlin
Find this repository useful? ❤️
Support it by joining stargazers for this repository. 🌠
And follow me or check my blog for my next creations! ⭐
Contributions
Feature requests and translations are welcome
License
Apps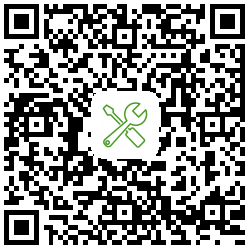 About Me