chameleon
Project Url:
CloudMade/chameleon

Chameleon is a library which allows to change themes in Android application in runtime.
It allows to change resources like colors and drawables (which are declared in R class) in runtime.
In order to make resource support theme changing in runtime it should be declared in a separate module with theme suffixes. After moving all the resources which should support runtime theming to a separate module and adding theme suffixes to them, any class in this module should be annotated with @ChameleonThemes annotation. Theme suffixes supported by the app and theme groups amount should be passed as parameters to this annotation.
After that ChameleonTheme enum will be generated which will contain all possible themes created from theme suffixes passed as parameter to the @ChameleonThemes annotation and ThemeColorProvider along with ThemeDrawableProvider will be generated which will contain methods with names of colors and drawables you declared in the separate module. The return value of these methods is Data Binding ObservableInt which will emit themed resource id when theme is changed. When theme is changed ThemeColorProvider#onThemeChange(Theme) and ThemeDrawableProvider#onThemeChange(Theme) should be called. Methods of ThemeColorProvider and ThemeDrawableProvider classes can be used in xml layouts.
Example:
Separate module with name chameleonwrapper is created. In chameleonwrapper module class is declared and annotated with @ChameleonThemes annotation:
@ChameleonThemes(suffixes = {
        ThemeSuffixes.DAY_THEME_SUFFIX,
        ThemeSuffixes.NIGHT_THEME_SUFFIX,
        ThemeSuffixes.WINTER_THEME_SUFFIX,
        ThemeSuffixes.SUMMER_THEME_SUFFIX,
        ThemeSuffixes.AUTUMN_THEME_SUFFIX,
        ThemeSuffixes.SPRING_THEME_SUFFIX
}, amount = {2, 4})
class ThemeSuffixes {

    static final String DAY_THEME_SUFFIX = "_day";
    static final String NIGHT_THEME_SUFFIX = "_night";

    static final String WINTER_THEME_SUFFIX = "_winter";
    static final String SUMMER_THEME_SUFFIX = "_summer";
    static final String AUTUMN_THEME_SUFFIX = "_autumn";
    static final String SPRING_THEME_SUFFIX = "_spring";
}

Theme suffixes amount describes belonging to the same theme group. First group: ThemeSuffixes.DAY_THEME_SUFFIX, ThemeSuffixes.NIGHT_THEME_SUFFIX; second group: ThemeSuffixes.WINTER_THEME_SUFFIX, ThemeSuffixes.SUMMER_THEME_SUFFIX, ThemeSuffixes.AUTUMN_THEME_SUFFIX, ThemeSuffixes.SPRING_THEME_SUFFIX. In chameleonwrapper module colors.xml file is created:
<?xml version="1.0" encoding="utf-8"?>
<resources>
    <color name="hello_world_text_color_day_winter">#EF5350</color>
    <color name="hello_world_text_color_day_spring">#880E4F</color>
    <color name="hello_world_text_color_day_summer">#6A1B9A</color>
    <color name="hello_world_text_color_day_autumn">#673AB7</color>

    <color name="hello_world_text_color_night_winter">#26A69A</color>
    <color name="hello_world_text_color_night_spring">#66BB6A</color>
    <color name="hello_world_text_color_night_summer">#AED581</color>
    <color name="hello_world_text_color_night_autumn">#DCE775</color>
</resources>

If resource should be the same during day and night colors.xml can be simplified:
<?xml version="1.0" encoding="utf-8"?>
<resources>
    <color name="hello_world_text_color_winter">#EF5350</color>
    <color name="hello_world_text_color_spring">#880E4F</color>
    <color name="hello_world_text_color_summer">#6A1B9A</color>
    <color name="hello_world_text_color_autumn">#673AB7</color>
</resources>

After compiling the project ChameleonTheme enum will be generated:
public enum ChameleonTheme implements com.cloudmade.chameleon.Theme {

    DAY_WINTER("_day_winter"),
    DAY_SPRING("_day_spring"),
    DAY_SUMMER("_day_summer"),
    DAY_AUTUMN("_day_autumn"),

    NIGHT_WINTER("_night_winter"),
    NIGHT_SPRING("_night_spring"),
    NIGHT_SUMMER("_night_summer"),
    NIGHT_AUTUMN("_night_autumn");

    public final String resourceIdSuffix;

    ChameleonTheme(String resourceIdSuffix) {
        this.resourceIdSuffix = resourceIdSuffix;
    }

    @Override
    public String getResourceIdSuffix() {
        return resourceIdSuffix;
    }
}

Also ThemeColorProvider class will be generated:
public class ThemeColorProvider implements com.cloudmade.chameleon.OnThemeChangeListener {

    ...

    public androidx.lifecycle.LiveData<Integer> helloWorldTextColor() {
        return themeElementLiveDataMap.get("hello_world_text_color");
    }

    ...

}

ThemeColorProvider#helloWorldTextColor() can be used in xml layout:
<?xml version="1.0" encoding="utf-8"?>
<layout xmlns:android="http://schemas.android.com/apk/res/android"
    xmlns:app="http://schemas.android.com/apk/res-auto">

    <data>

        <variable
            name="themeColorProvider"
            type="com.cloudmade.chameleon.ThemeColorProvider" />
    </data>

    <android.support.constraint.ConstraintLayout
        android:layout_width="match_parent"
        android:layout_height="match_parent">

        <TextView
            android:layout_width="wrap_content"
            android:layout_height="wrap_content"
            android:text="Hello World!"
            android:textColor="@{context.getColor(themeColorProvider.helloWorldTextColor())}"
            android:textSize="22sp"
            app:layout_constraintBottom_toBottomOf="parent"
            app:layout_constraintLeft_toLeftOf="parent"
            app:layout_constraintRight_toRightOf="parent"
            app:layout_constraintTop_toTopOf="parent" />

    </android.support.constraint.ConstraintLayout>
</layout>

Installation:
Create separate module with annotated class with @ChameleonThemes annotation and resources which should support changing themes and add to its build.gradle:
api 'com.cloudmade.chameleon:chameleon:1.2.0'
annotationProcessor 'com.cloudmade.chameleon:chameleon:1.2.0'
compileOnly 'androidx.lifecycle:lifecycle-livedata:2.0.0'

In your app's build.gradle add dependency to created separate module (let's call it chameleonwrapper) and specify annotation processor from Chameleon library:
implementation project(":chameleonwrapper")
annotationProcessor 'com.cloudmade.chameleon:chameleon:1.2.0'

Support Me
Apps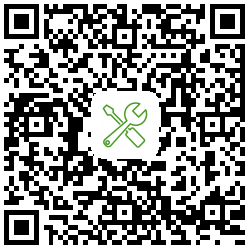 About Me