json-serialization-benchmarking
Project Url:
hzsweers/json-serialization-benchmarking

Misc benchmarks for json serialization
This test compares...

Gson, moshi, kotlinx serialization, and Kryo (as an alternative serialization comparison)
Reflective vs streaming APIs (via code gen)
Moshi's kotlin support (reflective or code gen for streaming APIs)

Note kotlinx serialization and kryo only work via reflection (kryo) or the standard compiler plugin (kotlin)
"Minified" means the json was minified with whitespaces between keys and values removed.
AutoValue APIs are done via AutoValue models with the auto-value-gson/moshi extensions, thus using generated adapters.
Kotlin codegen generates kotlin JsonAdapters.
Reflection is done usually on a simple class due to limitations of instantiation. Moshi's reflection library is the exception (it can handle data class types)
A custom snapshot of Okio with a more performant trie-based implementation for the select API
String serialization is a practical example, buffered input/output is likely more representative of how your stack works in terms of I/O
TL;DR
Fastest reader: GSON
Fastest writer: Moshi
Speed is not everything though! Different libraries come with different tradeoffs. That said, these are benchmarks.
Current raw results (higher score is better)
Run on a mid-2015 15" Macbook Pro. 2.8 GHz Intel Core i7, 16 GB 1600 MHz DDR3
# Run complete. Total time: 03:37:38

Benchmark                                                    Mode  Cnt     Score    Error  Units
SpeedTest.gson_autovalue_buffer_fromJson                    thrpt  200  1305.687 ±  4.756  ops/s
SpeedTest.gson_autovalue_buffer_fromJson_minified           thrpt  200  1500.076 ±  3.238  ops/s
SpeedTest.gson_autovalue_buffer_toJson                      thrpt  200   616.999 ±  1.365  ops/s
SpeedTest.gson_autovalue_string_fromJson                    thrpt  200  1501.642 ± 16.501  ops/s
SpeedTest.gson_autovalue_string_fromJson_minified           thrpt  200  1610.007 ± 23.511  ops/s
SpeedTest.gson_autovalue_string_toJson                      thrpt  200  1221.374 ±  2.972  ops/s
SpeedTest.gson_reflective_string_fromJson                   thrpt  200  1429.620 ±  8.491  ops/s
SpeedTest.gson_reflective_string_toJson                     thrpt  200   977.967 ±  4.039  ops/s
SpeedTest.kryo_fromBytes                                    thrpt  200  1337.743 ±  3.532  ops/s
SpeedTest.kryo_toBytes                                      thrpt  200   951.468 ±  1.999  ops/s
SpeedTest.kserializer_string_fromJson                       thrpt  200   933.622 ± 58.509  ops/s
SpeedTest.kserializer_string_fromJson_minified              thrpt  200  1116.711 ± 68.464  ops/s
SpeedTest.kserializer_string_toJson                         thrpt  200  1197.405 ± 13.311  ops/s
SpeedTest.moshi_autovalue_buffer_fromJson                   thrpt  200  1019.747 ±  4.865  ops/s
SpeedTest.moshi_autovalue_buffer_fromJson_minified          thrpt  200  1374.263 ±  4.125  ops/s
SpeedTest.moshi_autovalue_buffer_toJson                     thrpt  200  1659.574 ± 15.520  ops/s
SpeedTest.moshi_autovalue_string_fromJson                   thrpt  200   884.915 ±  8.067  ops/s
SpeedTest.moshi_autovalue_string_fromJson_minified          thrpt  200  1187.466 ±  8.148  ops/s
SpeedTest.moshi_autovalue_string_toJson                     thrpt  200  1486.164 ±  7.188  ops/s
SpeedTest.moshi_kotlin_codegen_buffer_fromJson              thrpt  200  1008.205 ±  5.708  ops/s
SpeedTest.moshi_kotlin_codegen_buffer_fromJson_minified     thrpt  200  1345.220 ±  3.571  ops/s
SpeedTest.moshi_kotlin_codegen_buffer_toJson                thrpt  200  1699.049 ±  9.304  ops/s
SpeedTest.moshi_kotlin_codegen_string_fromJson              thrpt  200   894.285 ±  4.104  ops/s
SpeedTest.moshi_kotlin_codegen_string_fromJson_minified     thrpt  200  1198.403 ±  5.119  ops/s
SpeedTest.moshi_kotlin_codegen_string_toJson                thrpt  200  1484.823 ±  3.913  ops/s
SpeedTest.moshi_kotlin_reflective_buffer_fromJson           thrpt  200   891.004 ±  3.154  ops/s
SpeedTest.moshi_kotlin_reflective_buffer_fromJson_minified  thrpt  200  1134.176 ±  3.934  ops/s
SpeedTest.moshi_kotlin_reflective_buffer_toJson             thrpt  200  1335.505 ± 18.700  ops/s
SpeedTest.moshi_kotlin_reflective_string_fromJson           thrpt  200   784.143 ±  5.367  ops/s
SpeedTest.moshi_kotlin_reflective_string_toJson             thrpt  200  1206.002 ±  5.596  ops/s
SpeedTest.moshi_reflective_string_fromJson                  thrpt  200   853.909 ±  4.197  ops/s
SpeedTest.moshi_reflective_string_toJson                    thrpt  200  1383.914 ±  9.629  ops/s

Grouped by serialization type (read, write, buffered, string):
Benchmark                                                    Mode  Cnt     Score    Error  Units

// Reading from a JSON buffered input
SpeedTest.gson_autovalue_buffer_fromJson                    thrpt  200  1305.687 ±  4.756  ops/s
SpeedTest.gson_autovalue_buffer_fromJson_minified           thrpt  200  1500.076 ±  3.238  ops/s
SpeedTest.moshi_autovalue_buffer_fromJson                   thrpt  200  1019.747 ±  4.865  ops/s
SpeedTest.moshi_autovalue_buffer_fromJson_minified          thrpt  200  1374.263 ±  4.125  ops/s
SpeedTest.moshi_kotlin_codegen_buffer_fromJson              thrpt  200  1008.205 ±  5.708  ops/s
SpeedTest.moshi_kotlin_codegen_buffer_fromJson_minified     thrpt  200  1345.220 ±  3.571  ops/s
SpeedTest.moshi_kotlin_reflective_buffer_fromJson           thrpt  200   891.004 ±  3.154  ops/s
SpeedTest.moshi_kotlin_reflective_buffer_fromJson_minified  thrpt  200  1134.176 ±  3.934  ops/s

// Reading from JSON String
SpeedTest.gson_autovalue_string_fromJson                    thrpt  200  1501.642 ± 16.501  ops/s
SpeedTest.gson_autovalue_string_fromJson_minified           thrpt  200  1610.007 ± 23.511  ops/s
SpeedTest.gson_reflective_string_fromJson                   thrpt  200  1429.620 ±  8.491  ops/s
SpeedTest.kserializer_string_fromJson                       thrpt  200   933.622 ± 58.509  ops/s
SpeedTest.kserializer_string_fromJson_minified              thrpt  200  1116.711 ± 68.464  ops/s
SpeedTest.moshi_autovalue_string_fromJson                   thrpt  200   884.915 ±  8.067  ops/s
SpeedTest.moshi_autovalue_string_fromJson_minified          thrpt  200  1187.466 ±  8.148  ops/s
SpeedTest.moshi_kotlin_codegen_string_fromJson              thrpt  200   894.285 ±  4.104  ops/s
SpeedTest.moshi_kotlin_codegen_string_fromJson_minified     thrpt  200  1198.403 ±  5.119  ops/s
SpeedTest.moshi_kotlin_reflective_string_fromJson           thrpt  200   784.143 ±  5.367  ops/s
SpeedTest.moshi_reflective_string_fromJson                  thrpt  200   853.909 ±  4.197  ops/s

// Writing JSON to a buffered output
SpeedTest.gson_autovalue_buffer_toJson                      thrpt  200   616.999 ±  1.365  ops/s
SpeedTest.moshi_autovalue_buffer_toJson                     thrpt  200  1659.574 ± 15.520  ops/s
SpeedTest.moshi_kotlin_codegen_buffer_toJson                thrpt  200  1699.049 ±  9.304  ops/s
SpeedTest.moshi_kotlin_reflective_buffer_toJson             thrpt  200  1335.505 ± 18.700  ops/s

// Writing out a JSON String
SpeedTest.gson_autovalue_string_toJson                      thrpt  200  1221.374 ±  2.972  ops/s
SpeedTest.gson_reflective_string_toJson                     thrpt  200   977.967 ±  4.039  ops/s
SpeedTest.kserializer_string_toJson                         thrpt  200  1197.405 ± 13.311  ops/s
SpeedTest.moshi_autovalue_string_toJson                     thrpt  200  1486.164 ±  7.188  ops/s
SpeedTest.moshi_kotlin_codegen_string_toJson                thrpt  200  1484.823 ±  3.913  ops/s
SpeedTest.moshi_kotlin_reflective_string_toJson             thrpt  200  1206.002 ±  5.596  ops/s
SpeedTest.moshi_reflective_string_toJson                    thrpt  200  1383.914 ±  9.629  ops/s

// Kryo for alternative comparison
SpeedTest.kryo_fromBytes                                    thrpt  200  1337.743 ±  3.532  ops/s
SpeedTest.kryo_toBytes                                      thrpt  200   951.468 ±  1.999  ops/s

Grouped by library (interesting to see how reflection vs custom adapters affects perf within a library):
Benchmark                                                    Mode  Cnt     Score    Error  Units

// GSON
SpeedTest.gson_autovalue_buffer_fromJson                    thrpt  200  1305.687 ±  4.756  ops/s
SpeedTest.gson_autovalue_buffer_fromJson_minified           thrpt  200  1500.076 ±  3.238  ops/s
SpeedTest.gson_autovalue_buffer_toJson                      thrpt  200   616.999 ±  1.365  ops/s
SpeedTest.gson_autovalue_string_fromJson                    thrpt  200  1501.642 ± 16.501  ops/s
SpeedTest.gson_autovalue_string_fromJson_minified           thrpt  200  1610.007 ± 23.511  ops/s
SpeedTest.gson_autovalue_string_toJson                      thrpt  200  1221.374 ±  2.972  ops/s
SpeedTest.gson_reflective_string_fromJson                   thrpt  200  1429.620 ±  8.491  ops/s
SpeedTest.gson_reflective_string_toJson                     thrpt  200   977.967 ±  4.039  ops/s

// Kryo
SpeedTest.kryo_fromBytes                                    thrpt  200  1337.743 ±  3.532  ops/s
SpeedTest.kryo_toBytes                                      thrpt  200   951.468 ±  1.999  ops/s

// Kotlinx Serialization
SpeedTest.kserializer_string_fromJson                       thrpt  200   933.622 ± 58.509  ops/s
SpeedTest.kserializer_string_fromJson_minified              thrpt  200  1116.711 ± 68.464  ops/s
SpeedTest.kserializer_string_toJson                         thrpt  200  1197.405 ± 13.311  ops/s

// Moshi
SpeedTest.moshi_autovalue_buffer_fromJson                   thrpt  200  1019.747 ±  4.865  ops/s
SpeedTest.moshi_autovalue_buffer_fromJson_minified          thrpt  200  1374.263 ±  4.125  ops/s
SpeedTest.moshi_autovalue_buffer_toJson                     thrpt  200  1659.574 ± 15.520  ops/s
SpeedTest.moshi_autovalue_string_fromJson                   thrpt  200   884.915 ±  8.067  ops/s
SpeedTest.moshi_autovalue_string_fromJson_minified          thrpt  200  1187.466 ±  8.148  ops/s
SpeedTest.moshi_autovalue_string_toJson                     thrpt  200  1486.164 ±  7.188  ops/s
SpeedTest.moshi_reflective_string_fromJson                  thrpt  200   853.909 ±  4.197  ops/s
SpeedTest.moshi_reflective_string_toJson                    thrpt  200  1383.914 ±  9.629  ops/s

// Moshi Kotlin
SpeedTest.moshi_kotlin_codegen_buffer_fromJson              thrpt  200  1008.205 ±  5.708  ops/s
SpeedTest.moshi_kotlin_codegen_buffer_fromJson_minified     thrpt  200  1345.220 ±  3.571  ops/s
SpeedTest.moshi_kotlin_codegen_buffer_toJson                thrpt  200  1699.049 ±  9.304  ops/s
SpeedTest.moshi_kotlin_codegen_string_fromJson              thrpt  200   894.285 ±  4.104  ops/s
SpeedTest.moshi_kotlin_codegen_string_fromJson_minified     thrpt  200  1198.403 ±  5.119  ops/s
SpeedTest.moshi_kotlin_codegen_string_toJson                thrpt  200  1484.823 ±  3.913  ops/s
SpeedTest.moshi_kotlin_reflective_buffer_fromJson           thrpt  200   891.004 ±  3.154  ops/s
SpeedTest.moshi_kotlin_reflective_buffer_fromJson_minified  thrpt  200  1134.176 ±  3.934  ops/s
SpeedTest.moshi_kotlin_reflective_buffer_toJson             thrpt  200  1335.505 ± 18.700  ops/s
SpeedTest.moshi_kotlin_reflective_string_fromJson           thrpt  200   784.143 ±  5.367  ops/s
SpeedTest.moshi_kotlin_reflective_string_toJson             thrpt  200  1206.002 ±  5.596  ops/s

Grouped by read/write and ordered by raw throughput:
Benchmark                                                    Mode  Cnt     Score    Error  Units

// Read (buffered)
SpeedTest.gson_autovalue_buffer_fromJson_minified           thrpt  200  1500.076 ±  3.238  ops/s
SpeedTest.moshi_autovalue_buffer_fromJson_minified          thrpt  200  1374.263 ±  4.125  ops/s
SpeedTest.moshi_kotlin_codegen_buffer_fromJson_minified     thrpt  200  1345.220 ±  3.571  ops/s
SpeedTest.gson_autovalue_buffer_fromJson                    thrpt  200  1305.687 ±  4.756  ops/s
SpeedTest.moshi_kotlin_reflective_buffer_fromJson_minified  thrpt  200  1134.176 ±  3.934  ops/s
SpeedTest.moshi_autovalue_buffer_fromJson                   thrpt  200  1019.747 ±  4.865  ops/s
SpeedTest.moshi_kotlin_codegen_buffer_fromJson              thrpt  200  1008.205 ±  5.708  ops/s
SpeedTest.moshi_kotlin_reflective_buffer_fromJson           thrpt  200   891.004 ±  3.154  ops/s

// Read (string)
SpeedTest.gson_autovalue_string_fromJson_minified           thrpt  200  1610.007 ± 23.511  ops/s
SpeedTest.gson_autovalue_string_fromJson                    thrpt  200  1501.642 ± 16.501  ops/s
SpeedTest.gson_reflective_string_fromJson                   thrpt  200  1429.620 ±  8.491  ops/s
SpeedTest.moshi_autovalue_string_fromJson_minified          thrpt  200  1187.466 ±  8.148  ops/s
SpeedTest.kserializer_string_fromJson_minified              thrpt  200  1116.711 ± 68.464  ops/s
SpeedTest.moshi_kotlin_codegen_string_fromJson_minified     thrpt  200  1198.403 ±  5.119  ops/s
SpeedTest.kserializer_string_fromJson                       thrpt  200   933.622 ± 58.509  ops/s
SpeedTest.moshi_kotlin_codegen_string_fromJson              thrpt  200   894.285 ±  4.104  ops/s
SpeedTest.moshi_autovalue_string_fromJson                   thrpt  200   884.915 ±  8.067  ops/s
SpeedTest.moshi_reflective_string_fromJson                  thrpt  200   853.909 ±  4.197  ops/s
SpeedTest.moshi_kotlin_reflective_string_fromJson           thrpt  200   784.143 ±  5.367  ops/s

// Write (buffered)
SpeedTest.moshi_kotlin_codegen_buffer_toJson                thrpt  200  1699.049 ±  9.304  ops/s
SpeedTest.moshi_autovalue_buffer_toJson                     thrpt  200  1659.574 ± 15.520  ops/s
SpeedTest.moshi_kotlin_reflective_buffer_toJson             thrpt  200  1335.505 ± 18.700  ops/s
SpeedTest.gson_autovalue_buffer_toJson                      thrpt  200   616.999 ±  1.365  ops/s

// Write (string)
SpeedTest.moshi_autovalue_string_toJson                     thrpt  200  1486.164 ±  7.188  ops/s
SpeedTest.moshi_kotlin_codegen_string_toJson                thrpt  200  1484.823 ±  3.913  ops/s
SpeedTest.moshi_reflective_string_toJson                    thrpt  200  1383.914 ±  9.629  ops/s
SpeedTest.gson_autovalue_string_toJson                      thrpt  200  1221.374 ±  2.972  ops/s
SpeedTest.moshi_kotlin_reflective_string_toJson             thrpt  200  1206.002 ±  5.596  ops/s
SpeedTest.kserializer_string_toJson                         thrpt  200  1197.405 ± 13.311  ops/s
SpeedTest.gson_reflective_string_toJson                     thrpt  200   977.967 ±  4.039  ops/s

// Kryo alternative
SpeedTest.kryo_fromBytes                                    thrpt  200  1337.743 ±  3.532  ops/s
SpeedTest.kryo_toBytes                                      thrpt  200   951.468 ±  1.999  ops/s

To run:
./gradlew jmh
Support Me
Apps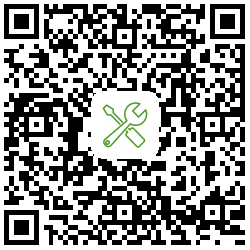 About Me