XDesktopHelper
Project Url:
handsomezhou/XDesktopHelper

Introduction:
一款智能高效、简洁的桌面应用搜索工具.
支持 T9 搜索,Qwerty 搜索和语音搜索.
桌面助手
-
应用搜索
-
语音搜索
-
拼音搜索
-
Pinyin search
-
T9 Search
-
Qwerty Search
-
algorithm
-
A efficient and simple desktop application search tool.Support T9 search and Qwerty search.
Apk download
XDesktopHelper(latest version)
Depend
AndroidResideMenu
The idea of ResideMenu is from Dribbble 1 and 2. It has come true and run in iOS devices.
iOS ResideMenu This project is the RefsideMenu Android version. The visual effect is partly referred to iOS version of ResideMenu.

https://github.com/SpecialCyCi/AndroidResideMenu
android-segmented-control
ios7 UISegmentedControl for android

https://github.com/hoang8f/android-segmented-control
gson
A Java serialization/deserialization library to convert Java Objects into JSON and back

https://github.com/google/gson
pinyinsearch
The library of PinyinSearch,a Java Library Which provide data analysis methods,  
data matching method and so on for T9 pinyin search and Qwerty pinyin search.

https://github.com/handsomezhou/PinyinSearchLibrary
SwitchButton
This project provides you a convient way to customise a SwitchButton widget in Android. With just resources changed and attrs set, 
you can get a lifelike SwitchButton in Android 5.0, iOS 7/8, MIUI, or Flyme and so on.

https://github.com/kyleduo/SwitchButton
rxjava
RxJava – Reactive Extensions for the JVM – a library for composing asynchronous and event-based programs using observable sequences for the Java VM.

https://github.com/ReactiveX/RxJava
UserGuideView
UserGuideView – User guide view.

https://github.com/yilylong/UserGuideView
百度云(自然语言处理)SDK 集成
百度云 aip-java-sdk-xxx download:http://ai.baidu.com/sdk#nlp http://ai.baidu.com/tech/nlp/lexical
1.copy library (1)aip-java-sdk-4.1.1.jar (2)json-20160810.jar (3)log4j-1.2.17.jar
2.init app info(com.handsomezhou.xdesktophelper.baidu.aip.constant.BaiduConstant)
(1)APP_ID (2)API_KEY (3)SECRET_KEY
科大讯飞(在线命令词识别)SDK 集成
xfyun sdk download:http://www.xfyun.cn/sdk/dispatcher
1.copy assets
2.copy library
(1)Msc.jar;
(2)Sunflower.jar;
(3)arm*/libmsc.so

3.add permission(AndroidManifest.xmlRemove non-essential permissions)
4.use xfyun code
(1)SpeechDemo\src\com\iflytek\voicedemo\
5.use IFLYTEK_APPKEY:
(1)mobile statistical analysis(in AndroidManifest.xml)
(2)app_id(strings.xml)
小米统计 SDK 集成
MiStats sdk download:https://dev.mi.com/console/appservice/
Renderings
License
Copyright 2015 handsomezhou

Licensed under the Apache License, Version 2.0 (the "License");
you may not use this file except in compliance with the License.
You may obtain a copy of the License at

    http://www.apache.org/licenses/LICENSE-2.0

Unless required by applicable law or agreed to in writing, software
distributed under the License is distributed on an "AS IS" BASIS,
WITHOUT WARRANTIES OR CONDITIONS OF ANY KIND, either express or implied.
See the License for the specific language governing permissions and
limitations under the License.

Support Me
Apps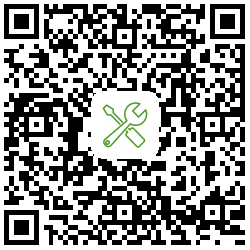 About Me