spydroid-ipcamera
Project Url:
fyhertz/spydroid-ipcamera

Introduction:
A powerful and funny android app. that streams the camera and microphone of your phone to your browser or to VLC
Spydroid is a little app. that streams the camera and microphone of your phone to your browser or to VLC !

It is a fun app for pulling off pranks: you can remotly trigger funny sounds on your phone or toggle its flash.

Developers, start by reading this to find out how streaming is achieved in Spydroid.

Check out the feature list to see what Spydroid is capable of :) And If you have questions, check out the FAQ.

If you enjoyed Spydroid, or its source code, please rate the app on Google Play, I would really appreciate :) And if you go and like the facebook page, you will be rewarded with all my gratitude :p
Features
The stream can be directly read by VLC which is great because VLC is a very powerful tool, for example you can really easily record the stream in a file. [FAQ See the FAQ to find out how].
You can enable/disable sound or video streaming
The resolution, the bitrate and the framerate of the stream can be configured... Two video encoders are available for the video streaming: H.263 and H.264. For sound streaming AMR and AAC are available.
The flash can be controlled remotly !
You can choose between the back facing camera and the front facing camera (if your phone has one)
Funny sounds can be played on the phone from the HTTP interface ! Awesome isn't it ? :p
You can make the phone vibrate remotely
You can see the battery level of the phone
Some more advanced features are shown here
Requirements
Ice Cream Sandwich or better (API level >=14)
H.263: should work on phones that supports h263
H.264: should work on phones that supports h264
AMR: should work everywhere!
AAC: should work everywhere!
There may be some glitches on some phones. Some resolution, frame rate, bit rate may be supported on some phones and not on other.
The VLC plugin for firefox or chrome need to work properly if you want to use the http interface.
Dear developers
The streaming stack used in Spydroid is available as a standalone library here with its Javadoc and explanations about how it works and how to use it. It is available under the Apache 2.0 license and I no longer maintain it.
Folks, please note that i'm a french dude, so if you see something that doesn't make any sense do not hesitate to correct me :) (fyhertz at gmail dot com).
Enjoy
By Simon Guigui aka fyhertz
Support Me
Apps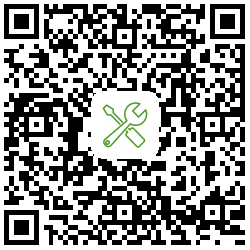 About Me