APKRepatcher
Project Url:
csanuragjain/APKRepatcher

Introduction:
APKRepatcher - Modify your apk code with easy GUI
APKRepatcher helps you to modify an existing apk using a simple user friendly GUI. It lets you edit java/smali code from an APK and rewrite the changes back to the modified signed APK. Additionally, it provides you option to convert Dex, Jar, Class, Smali, Class from one format to another.
If you like this project, feel free to paypal me at cs.anurag.jain@gmail.com :)
Website (Full Doc/Tutorial/Screenshot):
https://cooltrickshome.blogspot.in/2017/03/apkrepatcher-now-decompile-recompile.html
Features:
Decompiles/Recompiles the APK.
Provides an editor to change the decompiled java code.
Compiles the code using javac and saves the updated class.
Allows you to view smali version of your modified java code.
Allows you to edit smali from the original apk or from your modified java code.
Smali changes once saved would be reflected back in updated apk after building project.
Build features re-creates new apk with all code changes and lastly it would resign the apk.
Basic features like find/replace/increase or decrease font are also provided.
It also allows you to convert from Dex to Jar/Class/Smali/Java, Jar to Dex/Java, Class to Dex/Smali, Smali to Class/Java/Dex. Also allows to extract and sign any apk.
Patch Module using Advanced Section (explained on website)
APKRepatcher is created using Java with no os dependency (as far as i think) so you can run it with various OS
Allows you to change the amount of memory utilized by APKRepatcher.
100% Free
Please let me know your valuable feedbacks or if you would like to contribute at cs.anurag.jain@gmail.com :)
Support Me
Apps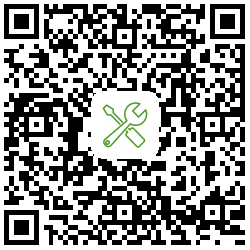 About Me