Maxine-VM
Project Url:
beehive-lab/Maxine-VM

Introduction:
Maxine VM: A meta-circular research VM
Updates
2018-06-26: Maxine VM 2.4.2 Release
2018-06-14: Maxine VM 2.4.1 Release

Bug fix that enables the c1xgraal configuration

2018-05-31: Maxine VM 2.4.0 Release

Initial port to Aarch64 (runs Hello World)
Implemented Aarch64 C1X port
Implemented first RISC-V instructions
Bug and stability fixes
Code refactoring and cleanup

2018-03-09: Maxine VM 2.3.0 Release

Implemented Aarch64 Assembler
Implemented Aarch64 T1X port, Adapters
Ported Cross-ISA testing infrastructure to RISC-V
Bug and stability fixes
Code refactoring and cleanup

2017-11-23: Maxine VM 2.2.0 Release

Build against OpenJDK8u151-b12
Support invokedynamic
Support lambdas (Only on JDK8 builds)
Support default methods (Only on JDK8 builds)
End support for JDK6
Bug and stability fixes

2017-10-13: Maxine VM 2.1.2 Release

Support method handles
Bug and stability fixes

2017-05-31: Maxine VM 2.1.1 Release

Port to latest OpenJDK 7 (u131)

2017-04-18: Maxine VM 2.1.0 Release

Enable profile-guided optimizations in Graal (T1X profiling info added)
Bug and stability fixes
ARMv7 execution (T1X, C1X)
Roadmap
Maxine VM's roadmap can be found in the wiki.
Publications
For the original Maxine VM please cite:
C. Wimmer et al, "Maxine: An approachable virtual machine for, and in, java", In ACM TACO 2013.
For Maxine VM >= v2.1 please cite:
Christos Kotselidis, et al. Heterogeneous Managed Runtime Systems: A Computer Vision Case Study. In 13th ACM SIGPLAN/SIGOPS International Conference on Virtual Execution Environments (VEE), 2017.
Acknowledgments
This work in Maxine VM is partially supported by EPSRC grants Anyscale EP/L000725/1, PAMELA EP/K008730/1, DOME EP/J016330/1, and EU Horizon 2020 ACTiCLOUD 732366 grant.
Users Mailing list
A mailing list is also available to discuss topics related to Maxine VM.
maxinevm@googlegroups.com
Collaborations
We welcome collaborations! Please contact Christos Kotselidis for external collaborations.
Relevant Projects
MaxSim: A simulation platform for Managed Applications, Andrey Rodchenko
Wiki
For more information please visit the Maxine VM's wiki
Support Me
Apps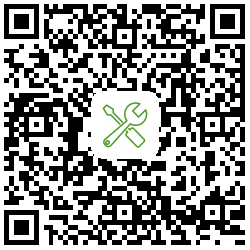 About Me