Ant-Media-Server
Project Url:
ant-media/Ant-Media-Server

Introduction:
Ant Media Server supports RTMP, RTSP, WebRTC and Adaptive Bitrate. It can also record videos in MP4, HLS and FLV
Ant Media Server is an Open Source Media Server that supports:
Live Stream Publishing with RTMP, RTSP and WebRTC
WebRTC to RTMP Adapter
IP Camera Support
Recording Live Streams (FLV, MP4 and HLS Containers)
Restream to Social Media Simultaneously(Facebook and Youtube in in Enterprise Edition)
Low Latency 1:N WebRTC Live Streaming in Enterprise Edition
Adaptive Bitrate Conversion for Live Streams (FLV, MP4, HLS) in Enterprise Edition
Documentation & Enterprise Edition
Releases
Enhanced UI Elements,
Performance Improvements,
Bug Fixes.
IP Camera Streaming Support
ONVIF Standard Features (Ptz etc.).
Auto Discovery of IP Cameras.
Creating and Saving VoDs from IP Cameras.
Upload VoD Feature, Dynamic VoD Folder Selection,
Enhanced UI Elements.(Stream source quality, stream source speed, etc.)
Performance Improvements,
Bug Fixes.
Security Improvement on accessing Rest Services
Static Cluster Support
Load Balancer Documentation
No need to change XML files for enabling Facebook and Youtube in Enterprise
Edit Live Streams
Bug fixes
Video is enabled by default for WebRTC apps
Bug fix: While server running on a small VPS, it could not update broadcast status everytime.
Add Publish Security Handler: "Allow Only Streams in Datastore" or "Allow all" can be configured via Management Console UI
Show non-registered live streams on Management Console when "Allow all" is active
Fix the problem when there is no audio in WebRTC stream while publishing
Add google analytic for just measure how many instances are alive
Publish Live Stream to Facebook Pages
Add new rest service endpoints that returns viewer count
Minor bug fixes & improvement on Management Console UI & Refactor codes
Enable SSL script Blog post
Fix No Audio or No Video issue in WebRTC Streams
Use specific threads for audio, video and signalling in WebRTC Community Edition
Web Management Interface
Infrastructure for WebRTC low latency
Bug fixes
Documentation
Contact
For more information and blog posts visit antmedia.io
Support Me
Apps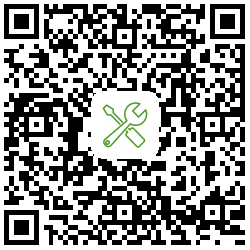 About Me