AndroidButtonProgress
Project Url:
abdularis/AndroidButtonProgress

Introduction:
Provides download button progress view for android
This is a combination of button and progress bar. There are 4 states in this view first Idle, Indeterminate, Determinate and Finish. it makes you easy to manage download button state in your app ui.
In a download case you can use this as.
1st show download button to the user
2nd show indeterminate progress bar, it tells the user that the download is connecting.
3rd show determinate progress bar, which tells the user that the download is progressing
4th show finish button/icon
Demo
Usage
Use jitpack
allprojects {
    repositories {
        maven { url 'https://jitpack.io' }
    }
}

Gradle
dependencies {
        implementation 'com.github.abdularis:androidbuttonprogress:1.0.2'
}

Please always use same width and height for this button progress view
<com.github.abdularis.buttonprogress.DownloadButtonProgress
    android:layout_width="45dp"
    android:layout_height="45dp"/>

You can also
<com.github.abdularis.buttonprogress.DownloadButtonProgress
    android:layout_width="72dp"
    android:layout_height="72dp"
    app:progressIndeterminateSweepAngle="1"
    app:state="INDETERMINATE"/>

Use custom drawable for every state
<com.github.abdularis.buttonprogress.DownloadButtonProgress
    android:id="@+id/button_progress_2"
    android:layout_width="64dp"
    android:layout_height="64dp"
    android:layout_marginTop="20dp"
    app:idleIconDrawable="@drawable/ic_download"
    app:idleBackgroundDrawable="@drawable/bg_button_progress"
    app:cancelIconDrawable="@drawable/ic_cancel"
    app:indeterminateBackgroundDrawable="@drawable/bg_button_progress"
    app:progressIndeterminateColor="#828282"
    app:determinateBackgroundDrawable="@drawable/bg_button_progress"
    app:progressDeterminateColor="#ef2241"
    app:finishIconDrawable="@drawable/ic_finish"
    app:finishBackgroundDrawable="@drawable/bg_button_progress"/>

Note: you can use DownloadButtonProgress as upload button too just replace the idle download icon with upload icon! :)
Click listener
DownloadButtonProgress btn = findViewById(R.id.button_progress_id);

btn.addOnClickListener(new DownloadButtonProgress.OnClickListener() {
    @Override
    public void onIdleButtonClick(View view) {
        // called when download button/icon is clicked
    }

    @Override
    public void onCancelButtonClick(View view) {
        // called when cancel button/icon is clicked
    }

    @Override
    public void onFinishButtonClick(View view) {
        // called when finish button/icon is clicked
    }
});

Attributes
attrs for DownloadButtonProgress
<declare-styleable name="DownloadButtonProgress">
    <attr name="state" format="enum">
        <enum name="IDLE" value="1"/>
        <enum name="INDETERMINATE" value="2"/>
        <enum name="DETERMINATE" value="3"/>
        <enum name="FINISHED" value="4"/>            
    </attr>
    <attr name="cancelable" format="boolean"/>
    <attr name="hideOnFinish" format="boolean"/>
    <attr name="progressIndeterminateSweepAngle" format="integer"/>

    <attr name="idleBackgroundColor" format="color"/>
    <attr name="finishBackgroundColor" format="color"/>
    <attr name="indeterminateBackgroundColor" format="color"/>
    <attr name="determinateBackgroundColor" format="color"/>

    <attr name="idleBackgroundDrawable" format="reference"/>
    <attr name="finishBackgroundDrawable" format="reference"/>
    <attr name="indeterminateBackgroundDrawable" format="reference"/>
    <attr name="determinateBackgroundDrawable" format="reference"/>

    <attr name="progress" format="integer"/>
    <attr name="maxProgress" format="integer"/>
    <attr name="progressWidth" format="dimension"/>
    <attr name="progressMargin" format="dimension"/>
    <attr name="progressDeterminateColor" format="color"/>
    <attr name="progressIndeterminateColor" format="color"/>

    <attr name="idleIconDrawable" format="reference"/>
    <attr name="idleIconWidth" format="dimension"/>
    <attr name="idleIconHeight" format="dimension"/>

    <attr name="cancelIconDrawable" format="reference"/>
    <attr name="cancelIconWidth" format="dimension"/>
    <attr name="cancelIconHeight" format="dimension"/>

    <attr name="finishIconDrawable" format="reference"/>
    <attr name="finishIconWidth" format="dimension"/>
    <attr name="finishIconHeight" format="dimension"/>
</declare-styleable>

License
Apache License 2.0
Support Me
Apps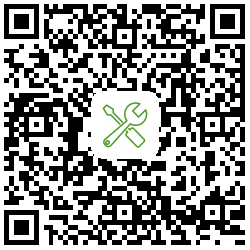 About Me