pizzasort
Project Url:
AlecStrong/pizzasort

Introduction:
Sort a given list of pizzas by tastiness
UPDATE 13/09/16 STILL NO SOLUTION SO IF U SOLVE THIS I WILL BUY YOU A PIZZA.
UPDATE 13/03/17 UPDATE I'LL INCLUDE A DIP
UPDATE 31/01/18 PLEASE SOLVE THE PIZZA IS NOW STUFFED CRUST AND ALSO CRAZY BREAD INCLUDED IN REWARD
pizzasort
You are Isafan Ofpizza, the most influential pizza critic in the entire world, and have been tasked with ranking all the pizzas of New York. Your readers will take your ranking as truth and be infinitely upset if you spread slanderous truths about the tastiness of pizzas. However, being an expert of the business you know that the further down a pizza is ranked, the less likely people are going to care that the ranking is wrong. You know that the first pizza must absolutely (100% of the time) be the best pizza in New York, but you only need to get the second best pizza right with 99% accuracy, the third must be 98% accurate, all the way down to the 100th pizza which needs 0% accuracy. The 100th pizza can be wrong and no one will care. The problem is pizza prices have surged with the recent tomato apocalypse causing pizzas to cost 100$ each. Because you are Isafan Ofpizza, you can immediately tell which is the better pizza of any two pizzas with 100% accuracy, but doing so will cost you 200$ total (100$ for each pizza). What is the cheapest way you can rank all the pizzas of New York such that they are accurate enough to convince your readers?
In other words:
Given a comparator that takes O(1) time to run, come up with a O(n) sorting algorithm which gets the ith position correct (n - (i - 1))/n of the time given all permutations of the input list.
Support Me
Apps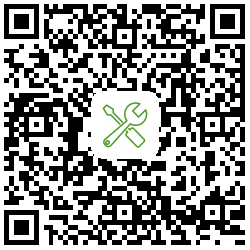 About Me